A Simple Process to Buy Your Dream Home

When it comes to buying a home, many are so confused and overwhelmed by the process they don't know where to begin.

The Scoville Foley Team Home Buying Experience is a simple 3-step process that clarifies the steps you need to take to make buying your dream home a reality.
Taking these steps with the support and guidance of our experienced team takes you from confused and overwhelmed to living happily ever after in the home of your dreams.
---
Meet in Person & Create a Wish List
We'll sit together, have a conversation, and LISTEN closely to get a clear understanding of your timelines and goals.
Then, we'll help you create a wish list to find the perfect home.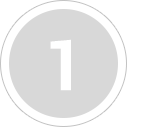 Get Pre-Approved
Be prepared to dig into paperwork and provide your lender with pay stubs, tax returns, bank statements, etc.
Your lender will perform a full review of your credit and tell you how much money you can borrow to purchase a home.
This is a vital step in the process!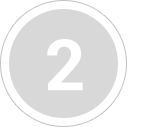 Find the Perfect Home
We'll set up listing alerts on the Maine Listing Service (MLS), contact colleagues regarding off-market listings, and prospect potential home sellers whose homes have not yet been listed in the open market.
Then, we'll schedule showings for the homes that interest you the most, present your offer when you identify the perfect home, and help you negotiate the best deal possible.
Once your offer is accepted, we'll help you satisfy contingencies, such as the property inspection and appraisal, and get you to the closing table on time.