Last week some of The Scoville Foley Team traveled to sunny Orlando for the Curaytor Excellence conference with other leading real estate professionals from around the country (and Canada!). Our own Amy Foley and Carrie Scoville presented about "Massive Growth" on the main stage Thursday.
As I sat on the plane to the event, I remember looking over to see Carrie and Amy putting two more houses on the market at 40,000 ft above the Atlantic Ocean. As I am writing this blog one week after returning home, one of those houses is already under contract! There are obviously many things that contribute to massive growth, but the ultimate factor is dedication. Amy and Carrie (and our buyers agents Laura and Amanda) are all very dedicated to what they do. The dedication this team shows to each and every client is amazing and our sellers and buyers appreciate their commitment to service.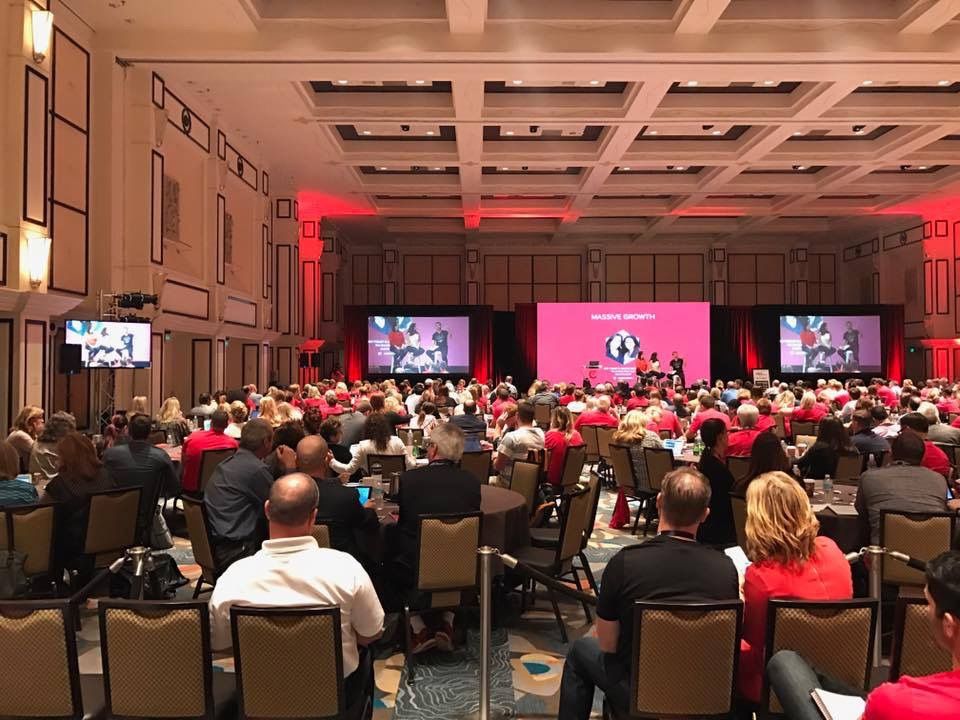 (That's Amy and Carrie way up front on stage!! Thanks Leo Lou for the pic!!)
We learned a ton of new ways to market our listings, we learned about new technology and are thankful for the many new tips to selling a home quickly and for top dollar. The updates on providing top notch service to our buyers who are looking for that perfect home were invaluable.
Here are 5 takeaways from the Excellence conference...
Constant communication is vital
Blogging and content will drive traffic to our clients homes and educate buyers on trends
Laser focus on your market develops expertise of your market
Referrals will be the lifeblood of your business
There are 7000 websites/apps that can make your team more efficient :)
Thank you Curaytor for the inspiration, excitement and enthusiasm. We all came back revived and ready to tackle new goals.