We love Scarborough... and free things!
Happy July everyone! The Fourth has come and gone, and it seems as if summer is finally setting in.... and slipping away!
While we'll all enjoy the last month or so of this beautiful Maine summer, soon enough we'll find ourselves asking: "When does school start again?"
If you're a Scarborough Resident, or looking to become one, the Scoville Foley Team has you covered (Hint: School starts August 29th!). As the #1 real estate team in Scarborough, we've collected plenty of knowledge about the southern Maine town that many of you (and some of us) call home. And we're so excited to share all of our resources with you.
Find the Scarborough school websites and phone numbers - along with a ton of other helpful Scarborough resources - on our Welcome Home Scarborough resource page
Check out the Scarborough Facebook page highlighting events and news happening around town
Sign up to receive a magnet of the Scarborough School Department's 2017-2018 academic calendar by filling out the form below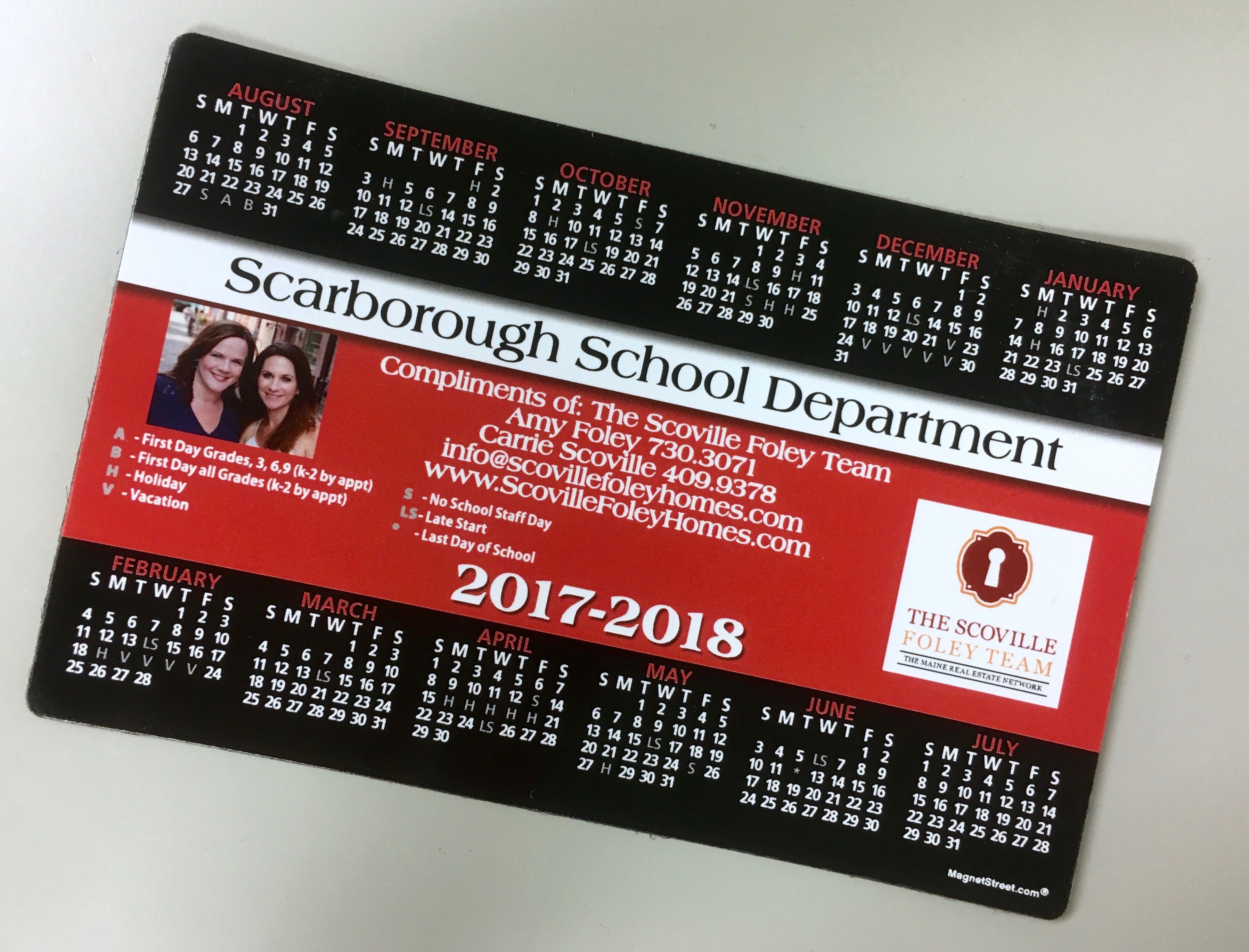 Whether you can't wait for school to start up again, or wish that summer would never end, we hope that we can help you keep track of the days with our complimentary magnetic calendar!