Simple and Sweet DIY Thanksgiving Decor
With Thanksgiving just a week away, the mental list of preparations is sure to be growing. Don't let the idea of decorating add any stress to your week, or your holiday. We've rounded up some festive DIY decor ideas that are so fun and easy you may even want to assign them to the kids (and keep them busy on their time off from school!).
Follow these ideas step-by-step from their sources, or simply use them as inspiration to get creative and customize decorations of your own.
Gratitude Board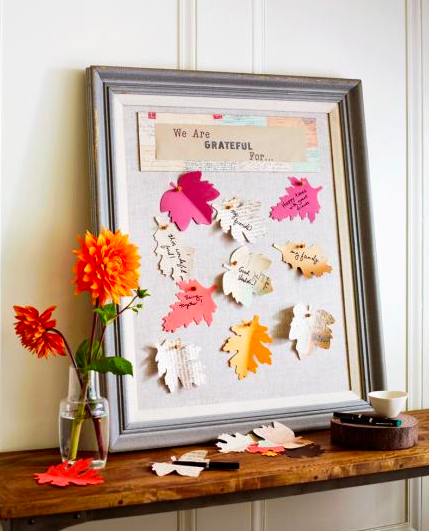 Both a good way to keep your company busy when Thanksgiving dinner is a bit behind schedule and good decor, this interactive board is super easy to make. With an old frame and some fabric-covered foam, you've got the board. Then just grab some colored paper, thumbtacks and markers, and have your guests add what they're thankful for this year.
Source: Midwest Living
Layered Centerpieces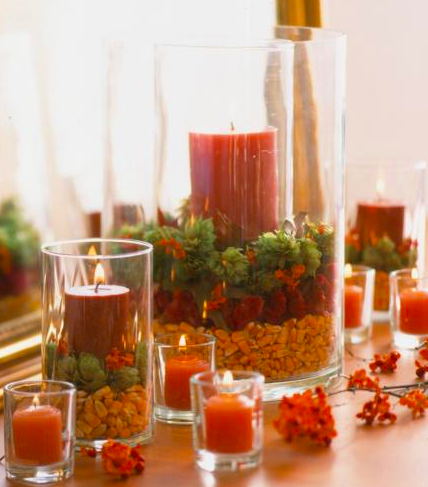 No need to be an expert at floral arrangements to create these centerpieces. Grab a glass vase and some candles, as well as an assortment of layering items. Anything from pinecones, to corn kernels, and even leaves from your backyard could do. Just be sure that if you have lots of dry-materials in your vase that you opt for an electric candle rather than a flame.
Source: Midwest Living
No-Fuss Placemats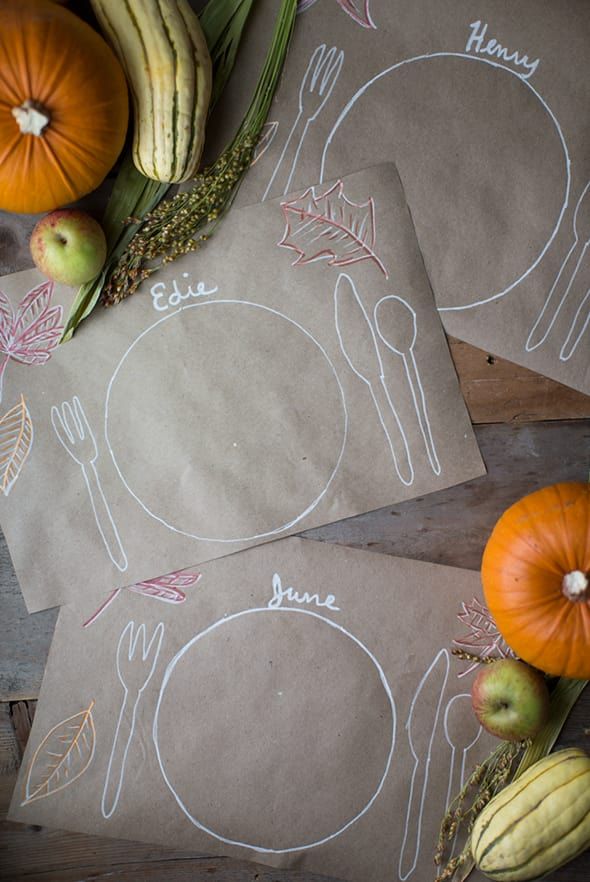 Kraft paper and a chalkboard marker mimic all the rustic-chic decor you can find on Pinterest, and at a fraction of the cost and effort. Trace a plate and some silverware to set out on the kids table... or the adults table, too! This is an easy and awesome way to assign seating and keep the table cloth a little cleaner when it comes to clean-up. Maybe even leave some markers out for each guest to add their own details to their placemat.
Source: Say Yes
Fallen Leaves Garland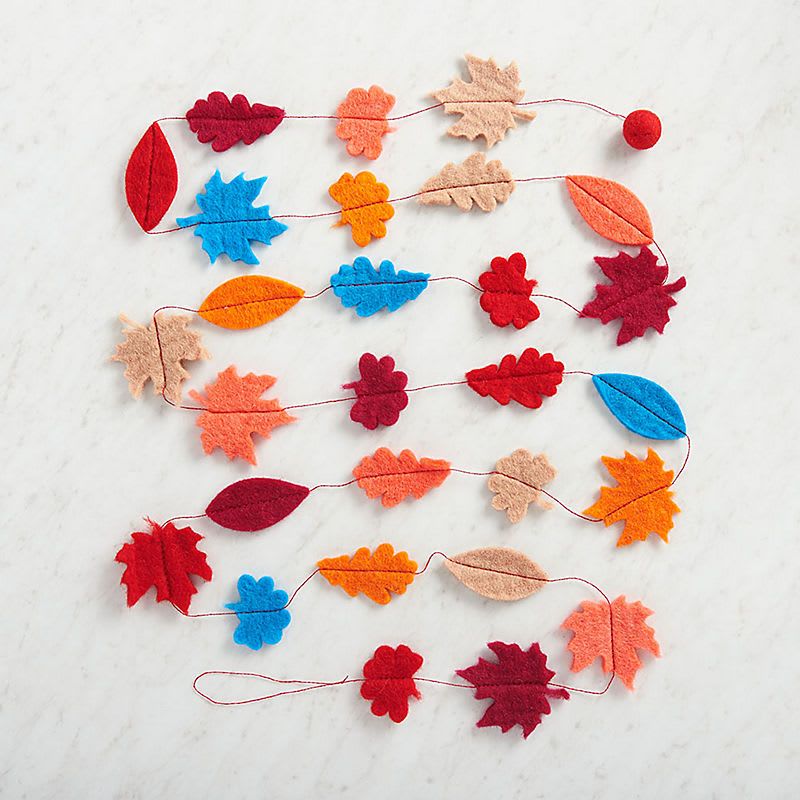 This fun, felt garland is super simple and could be decor for the entire fall season. Colorful felt cut into an assortment of leaf shapes and held together with string and hot glue, this 10-minute project is versatile and can be hung anywhere in the house.
Source: Paper Source
Burlap Banner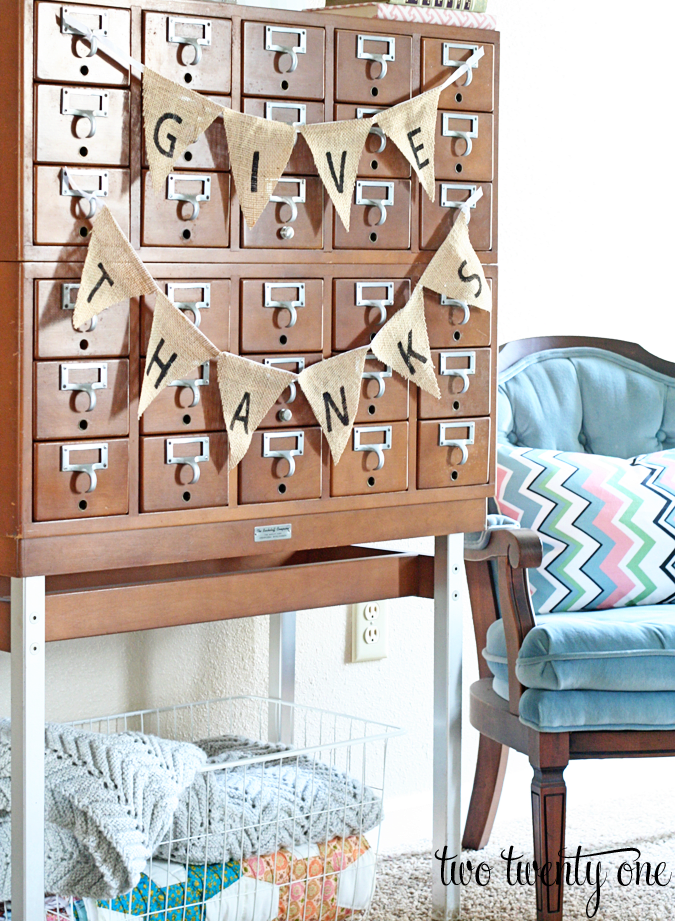 Sticking with the banner idea, this burlap banner is just as simple. Cut triangles out of burlap fabric, and use paint or a permanent banner to spell out whatever you'd like. "Give Thanks," "Happy Thanksgiving," or "Be Thankful" are all good options. This banner would look great across any fireplace manor or atop a doorway so it is visible to your guests.
Source: Two Twenty One
Which DIY idea is your favorite?
Let us know, or show us your end project by connecting with us on social media! Tag us in a photo of your finished Thanksgiving decor on Facebook, or use the hashtag #ScovilleFoleyThanksgiving on Instagram. We can't wait to see how you decorate your home for the holidays!