While the typical listing agreement is 6 months long, we are giving new clients the option to LEAVE US anytime after 1 month if you are not happy. There is no cost or obligation to cancel our agreement. We are that confident you'll love working with us!
All we need is ONE MONTH!
Read what some of our clients have to say: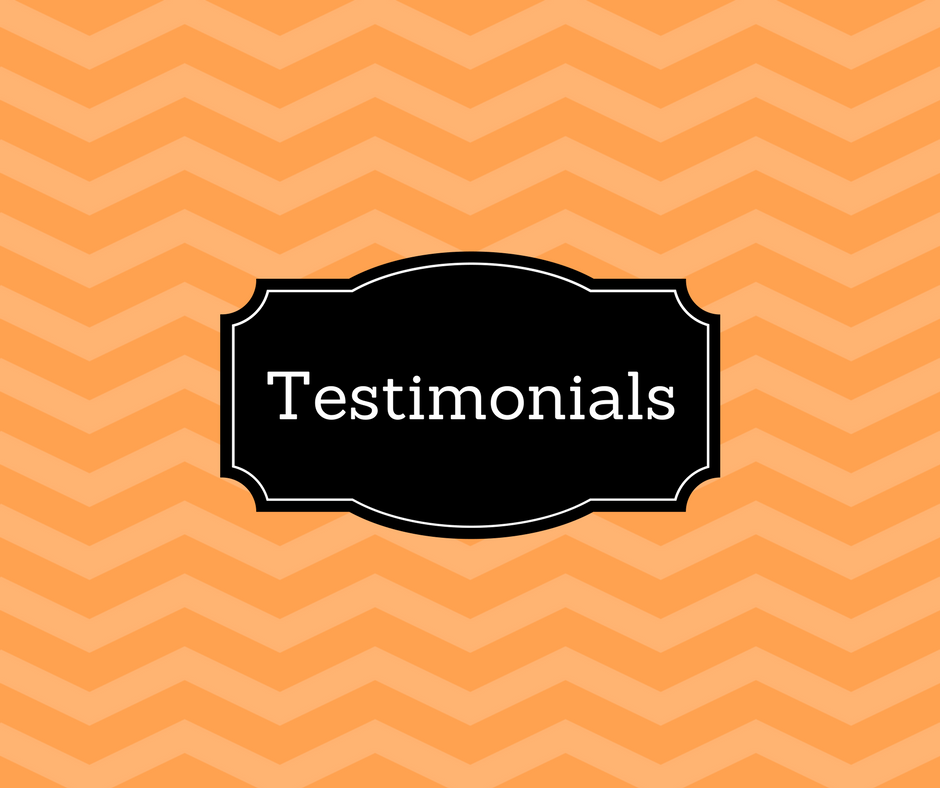 Make your home stand out with The Scoville Foley Team
Today's technology makes it easier than ever for consumers to view any listing on the market. As agents, we can enter a home into the MLS, click a button, and watch it automatically appear on Zillow, Trulia, etc.
Unfortunately, that can also make it harder for buyers to distinguish one listing from another. After a certain point, they all tend to look the same.
We wanted The Scoville Foley Team listings to stand out from the crowd, so we decided to keep pushing.
The following is a quick breakdown of how we do it:
Professional Photos
If there is one thing we know for sure, it's that Buyers LOVE looking at great pictures of homes.. and lots of them!
Every listing we put on the market receives professional photography; that's been a standard of ours for years. We use these photos EVERYWHERE. Facebook, ScovilleFoleyHomes.com, as well as our direct mail campaigns.
We've partnered with the right photographers to make sure our listings have every advantage we can provide over the competition and their listing is shown in it's best light.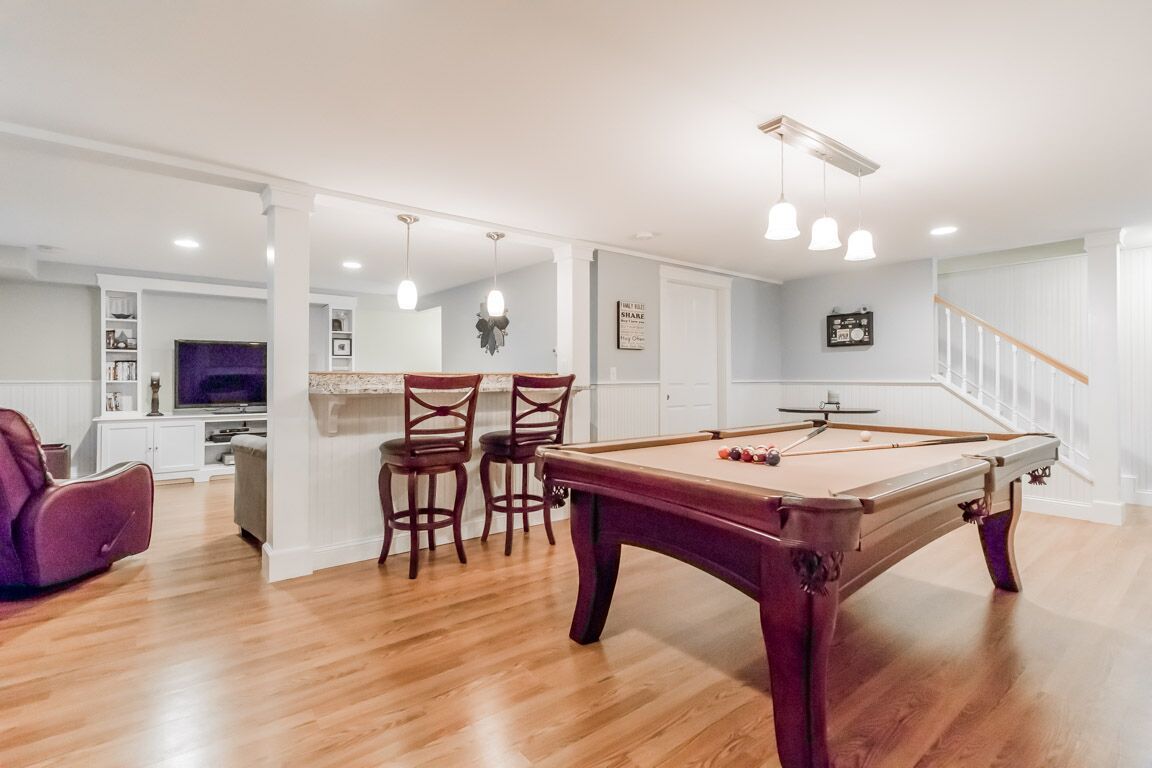 Your home is special, so the way it's presented should reflect that. There is our way and a wrong way to describe a property:
#WrongWay: You don't have a "4BD 2.5BA w/lrg yard". 👎🏼
#OurWay: Your Property has "4 Large Bedrooms - Over 1.5 Acre Lot - Inground Pool - Perfect for Entertaining!".
Your kitchen has "Open Floor Plan - Modern Gourmet Kitchen - Perfect for Large Gatherings".
If Buyers hear your home's story, they'll fall in love with it too.
We'll tell them that story.
And we'll make sure they know what makes your home so special.
Facebook Marketing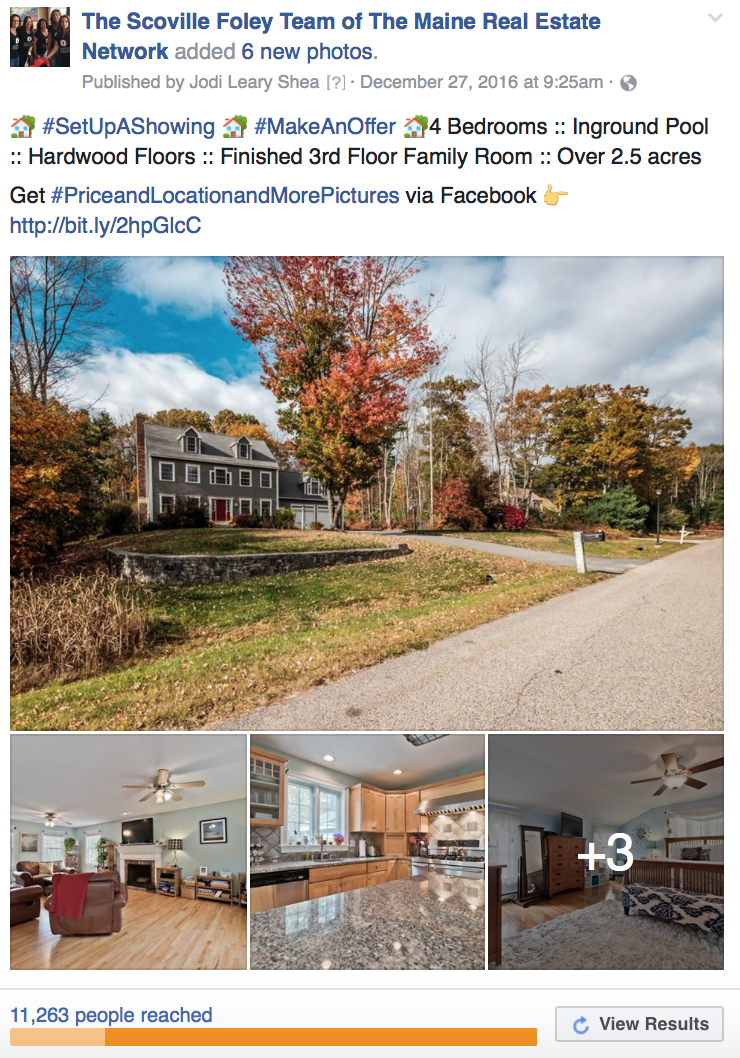 Our experience in using Facebook's advanced targeting technology allows us to strategically place your home in front of thousands of people who we think would be the most likely candidates to buy it.
Our extensive experience in creating compelling Facebook ads of your home causes many of those targeted buyers to look, like and share your property. These leads are then captured by our proprietary, mobile friendly website and added to our ever-growing database for us to follow up with.
We understand people don't go to Facebook to buy a home. But we know the people who are buying homes are on Facebook.
Come join the fun and give us a Like.
Our Team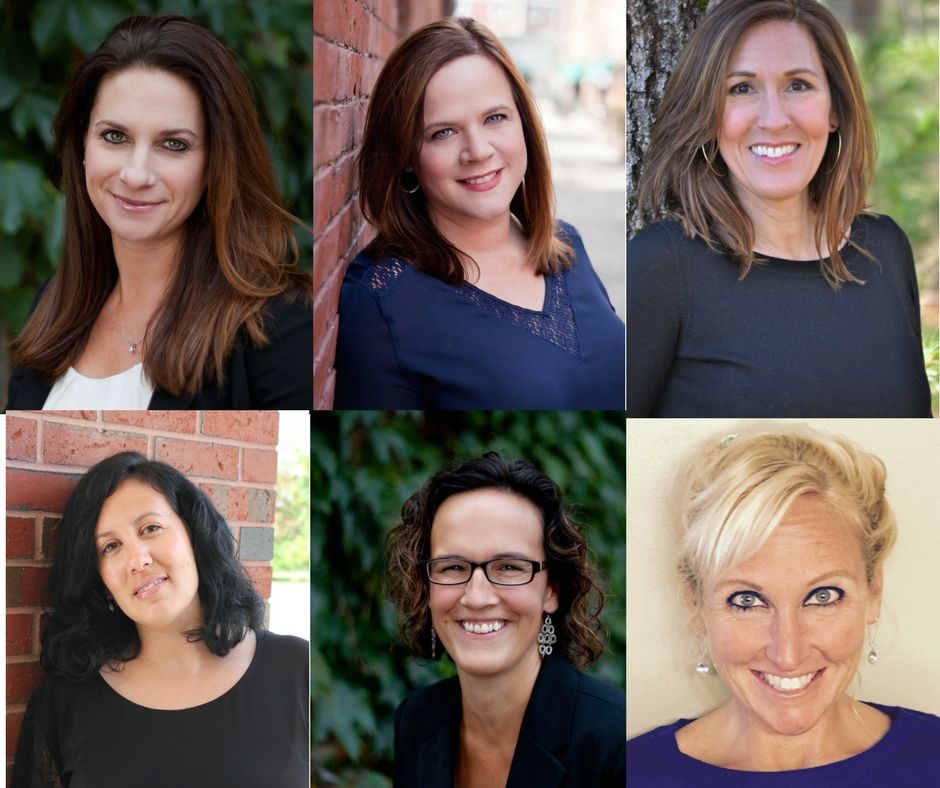 All the marketing in the world won't matter if you don't have the right team behind you. We have a team of marketing and transaction management specialists who take their jobs very seriously. When you hire Amy or Carrie or Laura or Amanda, you get all of us on your side.
Our clients benefit from expert market knowledge, dedicated service, and unparalleled results. In fact, over the past 12+ years we have helped over 400 families buy and sell properties in southern Maine with sales totalling over $150 million.
Sell Your Home
Are you ready to sell your property? Are you ready to Love Your Listing Agent?
Call: 207-409-9378 | Email: [email protected]